Par 2021.gada kukaini ir izvēlēta – spīļaste, kura ar savām spīlītēm var arī iekniebt. Grauzējs, mīl našķoties ar lapām un ziediņiem, bet nesmādē arī kādu kukaini un cītīgi iznīcina laputis.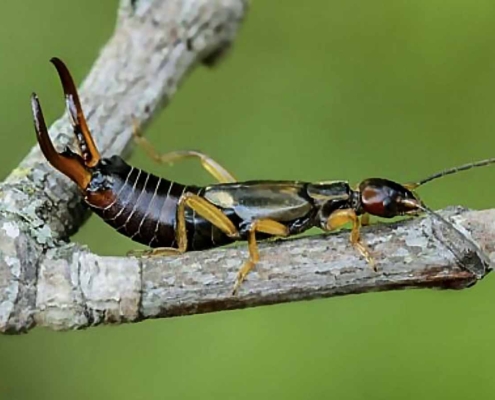 2021.gada augs ir burkānu, latvāņu un suņuburkšķu radiniece – parastā ķimene. Smaržīga,  ziedot vasarā piesaista apputeksnētājus. Iecienīta garšviela , palīdzēs arī pret burkšķošo vēderu un citām kaitēm.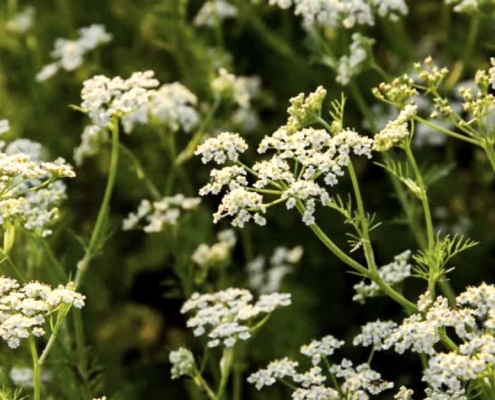 2021.gada putns  – nometniece, lidot nemīlošā laukirbe. Ja izdosies pamanīt grāvmalā vai mežmalā, sveicinās ar savu čerkstošo "kirr-hek". Tās "ēdienkartē" ir gan kukainīši, gan sēkliņas, graudiņi, asni, pumpuri, lapas, ogas un auglīši. Ja guzā rodas problēmas ar barības  sasmalcināšanu, mēdz uzlasīt akmentiņus un viss ir kārtībā!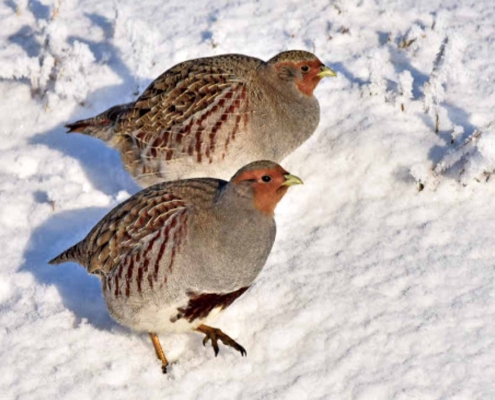 2021. gada dzīvnieks ir Baltais zaķis! Mūsu zemi apdzīvo kopš ledus laikmeta. Izrādās Latvijā mīt ap 13000 balto zaķu! Ja ir vēlēšanās to apskatīt ir jāiet uz mežu pirms uzlēkusi saulīte vai arī laikā, kad tā ir norietējusi. Un arī tad jābūt ļoti klusiem, jo tam ir laba oža un dzirde.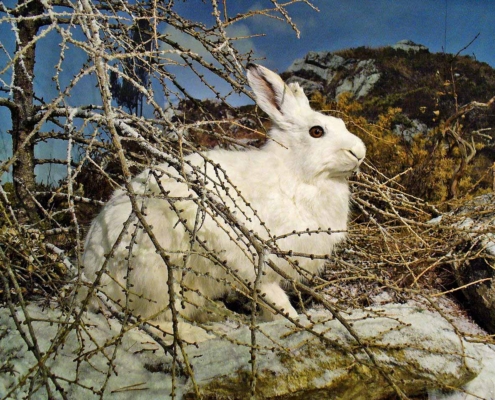 Šī gada koks ir – Sarkanajā grāmatā ierakstītā, seno mežu un parku koks divirbuļu vilkābele! Ja ir vēlēšanās  apskatīt augam savvaļā – jādodas uz Pāvilostas pusi, Vērgali un jāmeklē kāda kaļķaina nogāze. Uzskata, ka vilkābele pasargā no ļaunajiem gariem un zibens. Kokam piemīt ārstnieciskas īpašības un to izmanto medicīnā.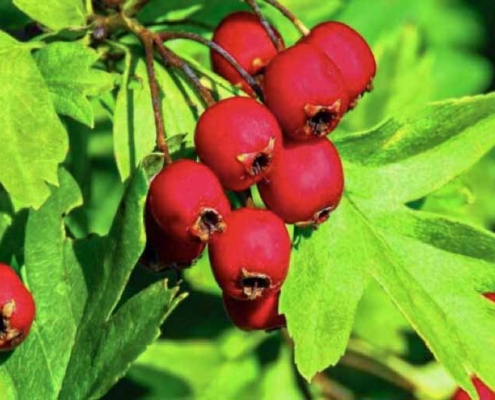 2021.gada arheoloģiskais piemineklis ir viens  no skaistākajiem Latvijas pilskalniem – Aizkraukles pilskalns un senpilsēta.  Apdzīvots bijis jau 1.gadu tūkstotī pirms Kristus. Atrodams Daugavas labajā krastā, 0.5 km no Skrīveru Zemkopības institūta. Viens no nozīmīgākajiem Daugavas lībiešu zemju centriem.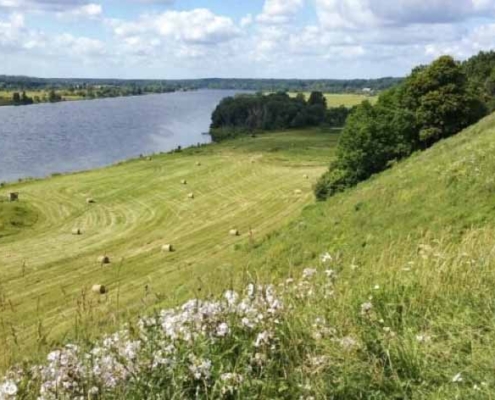 Par 2021. gada ģeovietu šogad izvēlēts Staldzenes stāvkrasts. Tā ir jūras izskalotā krasta līnija 6 km garumā uz  ziemeļiem no Ventspils. Šeit var apskatīt leduslaikmeta  zilganpelēkos akmeņainos smilšmālus un ledusezera sarkanbrūnos mālus. Tāpat arī Litorīnas smiltis ar gliemju čaulītēm , Ventspils tumšbrūno gitiju (sapropeli) un kūdru. Krastam atkāpjoties, izveidojies interesants ūdenskritums. Pēc 2001.gada vētras Staldzenes  stāvkrastā atklāja bronzas laikmeta (7.gs.p.m.ē.) rotaslietas un senlietas. Tas ir lielākais šāda veida atradums Baltijā!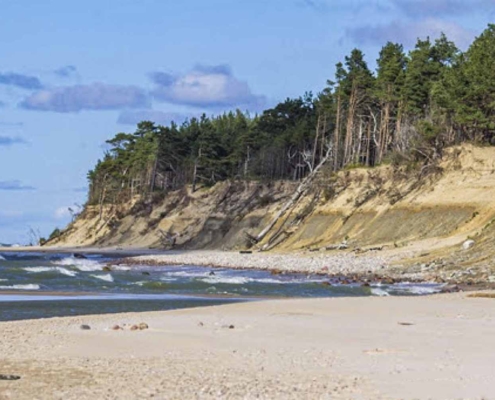 Veiksmi mūsu zemi iepazīstot!
Bibliotekāre Ingrīda